WR Airport will receive additional funding | News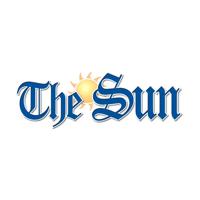 Walnut Ridge Airport Manager Stacy Hoggard told commissioners at Monday night's Airport Commission meeting that the airport will receive an additional $159,000 per year for the next five years.
The funds come from an Airport Infrastructure Grant, which was funded by the recent Infrastructure Bill which was passed.
"A certain amount has been allocated to airports," Hoggard said. "This amount has been divided between different airports. Walnut Ridge is receiving $159,000 for capital improvement programs.
Hoggard said the amount of funding was primarily based on activity and the number of planes located at each airport.
The new funds coincide with the AIP (Airport Improvement Program) funds the airport already receives. Walnut Ridge receives $150,000 a year in AIP funds.
Hoggard said the airport maintains a five-year Capital Improvement Program (CIP) and AIP funds, and new airport infrastructure grant funds will be used to help fund the CIP.
the stewards approved payment for current motor insurance policies, with the understanding that any equipment sold at the next auction would be removed from the policy after the sale. Hoggard said a credit would be issued for prepaid premiums.
Hoggard presented a list of equipment for sale at the auction, scheduled for Feb. 12 at the airport. The list was approved, with a minimum bid to be set by the airport manager on two tractors and bush hogs for sale. Ryan Jones Auction will proceed with the sale and February 19 has been set as a reschedule date if weather prevents the sale from taking place on February 12.