Why is Patna airport one of the "riskiest" to take off or land? | KNOW THE DETAILS HERE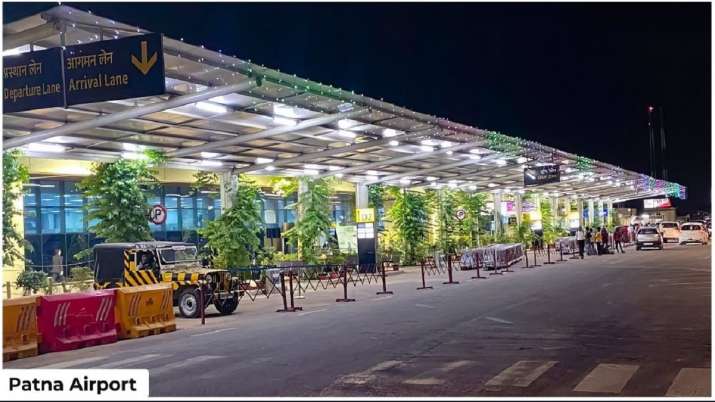 Strong points
Patna Airport is marked as one of the most critical airports in the country due to its short runway
Of its 2,286 m of runway, only 1,954 m remains effectively available to be used by the pilot for take-off
Current location of Patna airport is not suitable for air traffic due to topography
Patna Airport News Updates: Jay Prakash Narayan International Airport, counted among the 20 busiest in the country, is making headlines again. A SpiceJet plane was forced to make an emergency landing at Bihta Air Base in Patna after the left wing of the flight caught fire on Sunday afternoon.
At least 185 fliers aboard a Patna-Delhi SpiceJet flight had a miraculous escape on Sunday after reporting a technical problem that caused a fire on the plane. The crew and air traffic control (ATC) arranged an emergency landing of the plane at Patna airport. Airport sources said the flight was a Boeing 727.
Reason for frequent accidents at Patna airport:
Patna City Airport is considered one of the most critical airports in the country due to its short runway. Of its 2,286 m of runway, only 1,954 m remain effectively usable by the pilot for take-off due to airport location constraints.
There are few opportunities to extend the runway as the airport has Peer Ali Path on the north side and the Delhi-Howrah Railway line on the south side. It is in view of these constraints that the talks for civil aviation operations from Bihta Air Base started in 2009. The runway at Bihta Air Base is approximately 2,500 meters.
However, previous reports on Jay Prakash Narayan International Airport noted in their observations that it has a short runway, around 6500 feet. The report says this was sufficient until the 1970s when only light aircraft were operated from the airfield, but the requirements changed when large commercial aircraft like the Boeing 737 and Airbus 320 started operating at from the airport.
The length of the runway was extended to its current dimension which was the maximum the airfield could accommodate, the report pointed out, adding that this was causing operational constraints.
Some other reasons that are responsible for accidents:
According to additional reports, many maneuvers are required for pilots both during landing and take-off because apart from the short runway, the airport also has the disadvantage of densely populated residential localities and commercial establishments within a short distance. and the slightest undershoot or overshoot could have catastrophic consequences.
Given the topography of the city of Patna, the current location of the airport is not suitable for air traffic. As well as the recognized pitfalls of a short runway, flights here regularly suffer bird strikes as the meat, fish and poultry markets are not too far away.
ALSO READ: IndiGo flight engine catches fire at Patna airport; all 174 passengers, crew safe
ALSO READ: Airline worker killed, another injured after bus hits them at Patna airport
latest news from india