What happened to the Mexican low-cost airline TAESA Lineas Aéreas?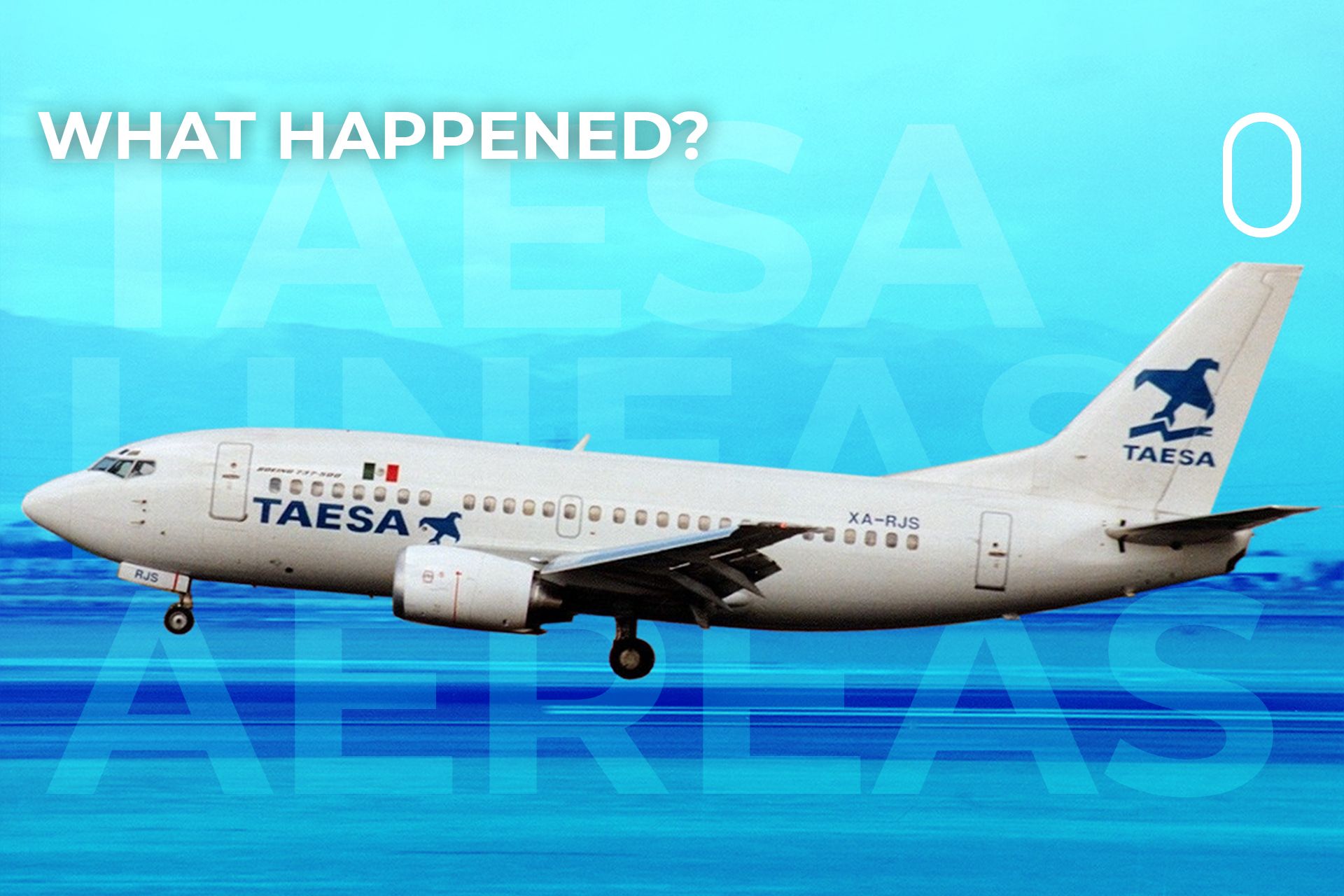 Today we're going to look at what happened to Mexican low-cost airline TAESA Lineas Aéreas and why it ceased operations after just 12 years. Based in hangar number 27 zone C of Mexico City International Airport (MEX), TAESA (Transportes Aéreos Ejecutivos SA) was created on April 27, 1988.
Owned by Carlos Hank González and legally represented by Alberto Abed Schekaiban, the idea was to create a private business jet charter airline. The business plan, however, soon changed and a year later it was decided to offer low-cost scheduled flights to the general public.
The airline began operations with Boeing 727s
At the end of 1989, TAESA Lineas Aéreas received its first Boeing 727-100. Other Boeing 727s were to follow, and in 1991 the Mexican carrier became the country's first airline to operate the Boeing 757-200. That same year, driven by exceptional growth, TAESA Lineas Aéreas added several Boeing 737-300s, several Boeing 757s and a single Boeing 767-300 to its growing fleet of aircraft.
In the early 1990s, TAESA Lineas Aéreas continued to grow, partly thanks to freight contracts with DHL and Serpaprosa. The airline has also leased several of its Boeing 737s from Indonesian flag carrier Garuda Indonesia and won a contract to fly charter flights for Apple Vacations.
In 1992, TAESA Lineas Aéreas flew from Mexico to Canada, Europe and the United States. Confident in its future, TAESA Lineas Aéreas has decided to compete with Aeroméxico and Mexicana by offering low-cost domestic flights in Mexico.
In 1995, the airline launched what it called "crediTAESA", a program that allowed its passengers to book tickets on the basis of 12 monthly installments. In the same year, it also launched a frequent flyer program that offered customers a free ticket for every five flights flown. Innovatively, TAESA Lineas Aéreas opened stalls in supermarkets and malls and at one point had cornered 27% of the Mexican market.
In December 1994, disaster struck when the Mexican government suddenly devalued the peso against the dollar. With TAESA Lineas Aéreas' debts entirely in dollars, the airline needed to downsize and cut costs to survive. The first thing they did was remove all newer planes from their fleet and focus on flying older Boeing 727s.
The airline declared bankruptcy
The carrier came under scrutiny for maintenance issues following the crash of TAESA Flight 725. The aircraft was a 29-year-old DC-9 en route to Mexico City on November 9, 1999, since Tijuana when the plane crashed shortly after takeoff from Uruapan. International Airport (UPN), where he stopped over. All 18 passengers and crew died.
The Mexican government ordered an immediate investigation into the airline and uncovered more than 43 serious security breaches. Following the loss of its operator's license and with debts of $400 million, the airline declared bankruptcy on February 21, 2000.
A last minute deal to save the airline by Continental Airlines ultimately failed and TAESA Lineas Aéreas ceased to be. Some airline employees have found employment with the start-up airline Líneas Aéreas Azteca. The Mexico City-based airline took over some of TAESA Lineas Aéreas' former domestic routes, but operated them using new Boeing 737-700s.