Watertown Solar Power Manufacturing Project Could Start By October | Business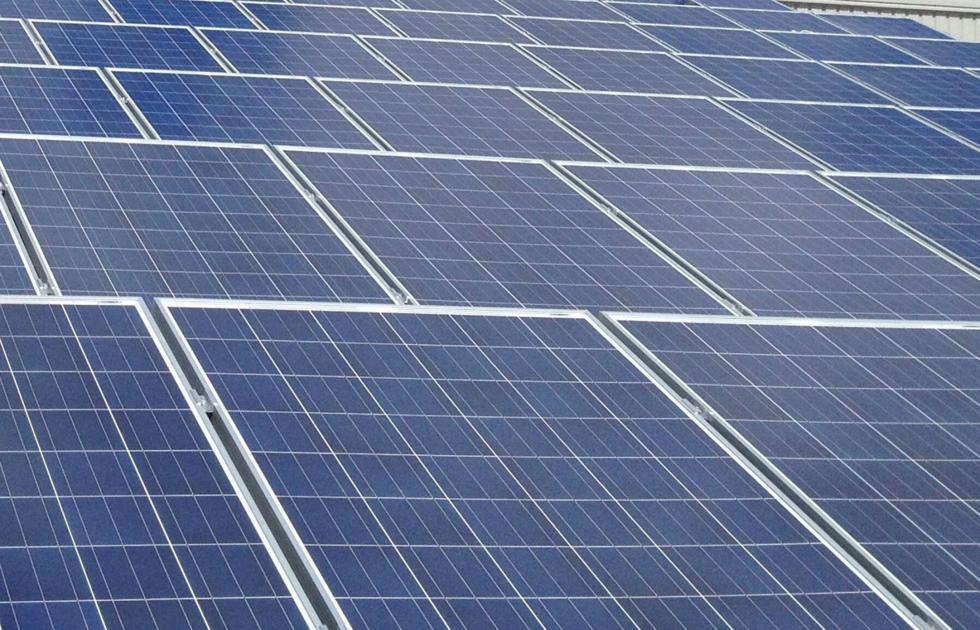 WATERTOWN – Construction on what may be the largest economic development project in Jefferson County history could begin as early as October 1.
In February, the Jefferson County Industrial Development Agency announced that Convalt Energy, a New York-based renewable energy company, planned to build a solar power manufacturing plant in the agency's proposed business park near Watertown International Airport on Route 12F in the town of Hounsfield. .
Convalt Energy chairman Hari Achuthan told the JCIDA board on Thursday that he plans to begin construction of the 315,000 square foot manufacturing plant by October. It could be operational by June 2022, he added.
"It's an aggressive schedule," he said.
The $ 63.1 million manufacturing plant is said to employ 290 workers.
Convalt's sister company, DigiCollect, would also build a facility at the business park that would eventually employ up to 2,000 people over 10 years.
David J. Zembiec, general manager of Jefferson County Economic Development, said JCIDA "immediately focuses" on Convalt before starting work on DigiCollect.
Mr. Achuthan told the JCIDA board of directors that he recently purchased the manufacturing line from an Oregon renewable energy company, SunPower Corporation, which shut down that portion of its operations this winter in order to that she can focus on a line of service.
Mr. Achuthan is dismantling the plant in Oregon so that it can transport the equipment in crates to the Hounsfield site.
Calling it "a challenge," he says he finds the COVID-19 pandemic is causing the cost of transporting equipment to be two to three times higher than expected. The pandemic also caused a shortage of building materials which impacted the cost of lumber, so he was advised to wait a few months before purchasing the materials until the costs went down. .
On Thursday, JCIDA's board of directors agreed to negotiate a new tax rebate program for Convalt, as Mr. Achuthan uses a different branch of his company for the Hounsfield project than he originally planned.
The project still needs to go through the site plan and authorization process before construction can begin.
Depending on the company's tax relief request, the company needs the Payment in Lieu of Taxes program, or PILOT, to compete with energy companies in China that have lower labor costs.
Convalt would offer solar panel manufacturing, rooftop solar power, power and electric vehicle chargers at the 88-acre plant on the airport site.
The project would be funded by $ 44,184,000 in bank loans, $ 18,936,000 in equity from the purchase of SunPower equipment, $ 9,925,000 in State Excelsior tax credits and $ 20,075,000 in State Excelsior investment tax credits, according to documents submitted to JCIDA.
Plant management would receive an annual salary of $ 300,000, $ 60,000 for professional employees, $ 50,000 for production workers and $ 45,000 for administrative employees.
During its construction, 144 construction workers would be employed. He plans to hire unionized workers during construction and consider bringing in local contractors when the bids go out, Achuthan said.
The factory would include additional floor space to store more materials, he told the JCIDA board.
Companies will be the first to build in the proposed airport business park.