United Airlines secures new planes, promises 3,000 new jobs in Houston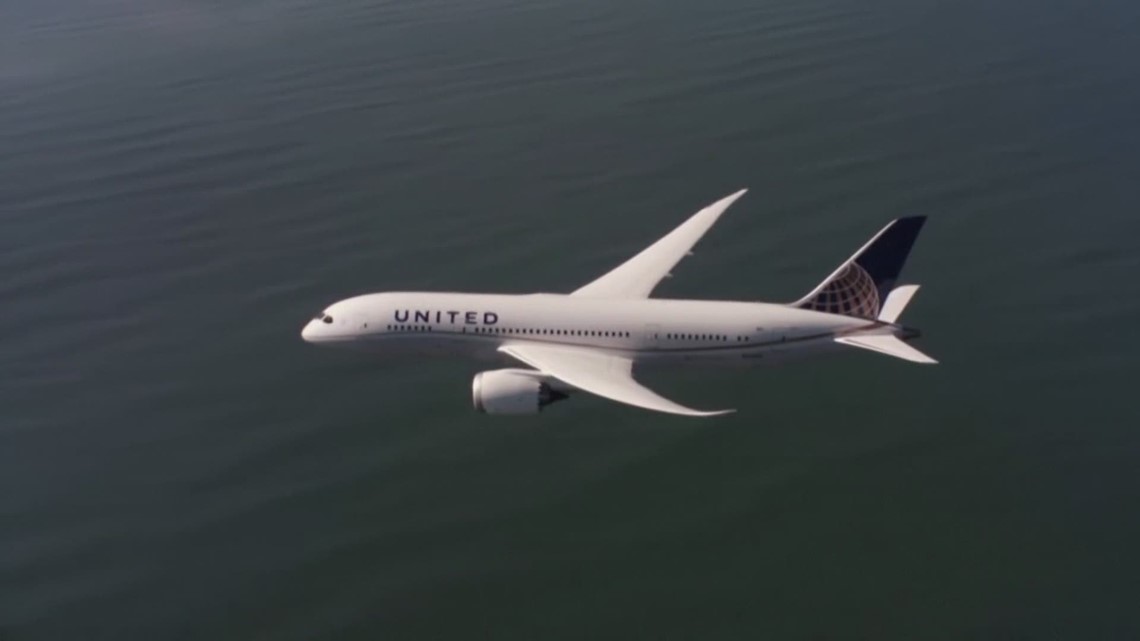 The first of these new jets took off from Bush Airport on Friday. United's new 737 MAX 8s will be state-of-the-art aircraft with "all the bells and whistles".
HOUSTON – Last month, United Airlines announced the largest airline purchase by an airline in more than 10 years. These new planes mean new jobs in Houston.
Houston's local airline plans to hire thousands of people over the next few years. The first of these new planes took off from George Bush Intercontinental Airport on Friday. This is just the start of a major transformation for United.
"This is our first aircraft to have the new interior," said Cyrus Sarkari, director of customer service at United.
United bought 270 new planes last month. The company has said it will change the customer experience.
"These planes will be state of the art," Sarkari said. "All the bells and whistles you can imagine."
It includes more seats with more legroom, larger overhead compartments, faster Wi-Fi, and high-definition video screens on each seat with Bluetooth capability.
"We're still strapped to our seats. Now we can plug our Airpods or Beats directly into the entertainment seat," Sarkari said.
The new planes will join the fleet over the next few years. United said he believes travel will continue to rebound after the pandemic, which will require thousands of new workers.
"United Next will allow us to potentially offer 25,000 new jobs in our system," Sarkari said.
The Houston hub will remain a central part of the airline's plans. The new planes mean nearly 3,000 of those jobs will be based in Bush. Positions such as pilots, flight attendants, customer service agents, ramp attendants and more.
"Over the next few years, as our planes begin to arrive and our business returns to growth, we plan to start adding these jobs," Sarkari said.
The new plans also mean more flight options for travelers. United plans to add 100 flights per day to hubs in Houston, Chicago and Denver over the next few years.