Ultra Air becomes the latest airline to ditch high heels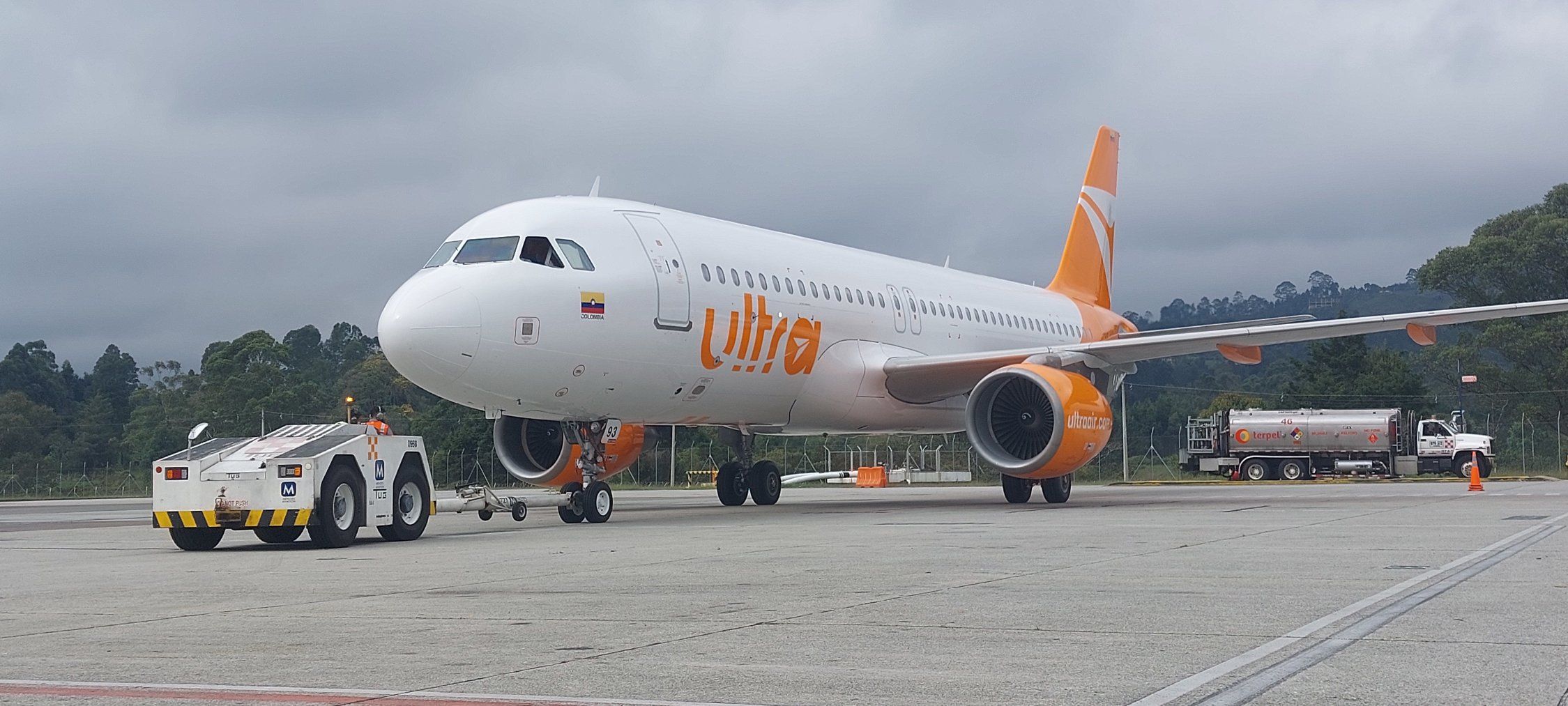 Most flight attendants around the world work for airlines and onboard commercial flights while wearing heels. But this will not be the case for a new South American carrier which should modify this requirement. Let's investigate further.
No heels in Ultra Air
We are talking about the Colombian startup, Ultra Air. The new airline, which launched its flights a few days ago, does not require its female cabin crew members to wear high heels on the airline's commercial flights.
Instead, they use regular sneakers, as can be seen in the promotional photos released by the airline as well as on tweet by Ultra Air's first customers.
The airline said Ultra Air's decision not to order its female cabin crew members to use high heels on board a commercial flight is related to safety and comfort. It's not the same working several hours a day in heels rather than sneakers, let alone when there's an emergency on board and cabin crew members are trying to evacuate a plane.
A few days ago, Ultra Air made its first flight departing and landing at José María Córdova International Airport in Medellín. Ultra Air seeks to be a low-cost carrier in direct competition with other airlines in the region, including Viva and Avianca.
Female cabin crew members on Ultra Air are not required to use heels. Photo: Ultra Air.
The new airline on the block
Ultra Air's objective is to boost the Colombian aviation market, create new jobs and democratize air transport and access to tourism. The airline aims to carry more than 2.5 million passengers in its first year of operation. This will be a difficult task as Ultra Air will only start with a fleet of five Airbus A320ceo aircraft that can accommodate up to 180 passengers.
Ultra Air will begin with a series of domestic flights before exploring international connectivity across Latin America. The new carrier already has permission to fly to countries like Mexico and the Dominican Republic.
Launching an airline in South America is not an easy task. Last year, the Brazilian Itapemirim Transportes Aéreos launched and ceased operations in less than six months. The airline intended to become one of the main carriers in Brazil, with a low-cost model, but failed. There were more startups in the region that were looking to get started but weren't making it.
Medellin and Bogota
Ultra Air will begin flying using Medellín and Bogotá as primary hubs. From Medellín, the airline will fly to Bogota, Cartagena and Santa Marta. Meanwhile, from Bogotá it will fly to Cali, Cartagena, Santa Marta and San Andrés. The airline will also operate a few flights from Pereira to Cartagena and Santa Marta.
In the future, Ultra Air is already targeting eight international destinations: Mexico City and Cancún in Mexico, Miami and New York in the United States, Punta Cana in the Dominican Republic, Quito in Ecuador, Aruba and Curaçao.
Finally, Ultra Air seeks to grow the Colombian aviation market, similar to what Viva Air has been doing since 2012. When Viva launched operations, the domestic market grew from 12 million passengers per year to 27 million. Ultra Air believes this could help the country reach 50 million travelers a year, securing at least a 22% market share in Colombia along the way.
Do you want to travel by Ultra Air? What challenges do you see for the startup airline? Let us know in the comments below.
What were some of the earliest loyalty programs?
Although the initial launches aren't around today, there are a few household names in pioneer culture.
Read more
About the Author