These Muslim Americans say the Berkshires are hospitable. Airports are another story. | Local News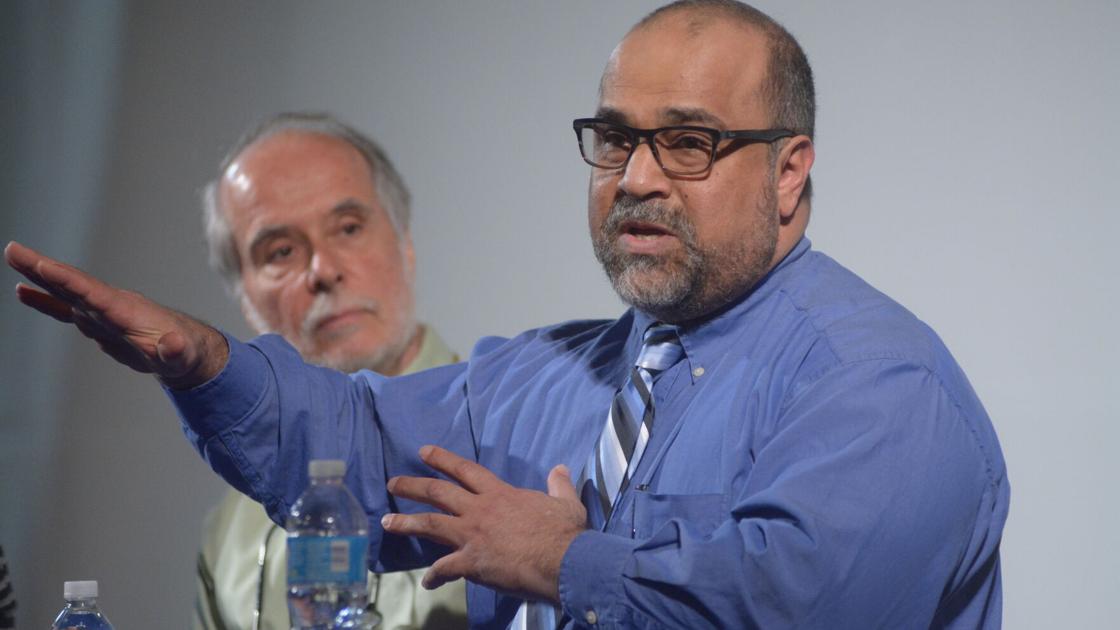 For Rabeh Elleithy, a frequent traveler, this continues to happen about eight out of ten times. For Ahmed Ismail, it has been five times out of six trips.
This is the frequency with which men, originally from Egypt, have been torn from airport security checks and arrested for further search and questioning since September 11.
Airports are the only places where men have faced the apparent racial profiling – even daily racism – of those in Arab countries. In the Berkshires and in the five states where Elleithy lived for three decades, he said he had never experienced it.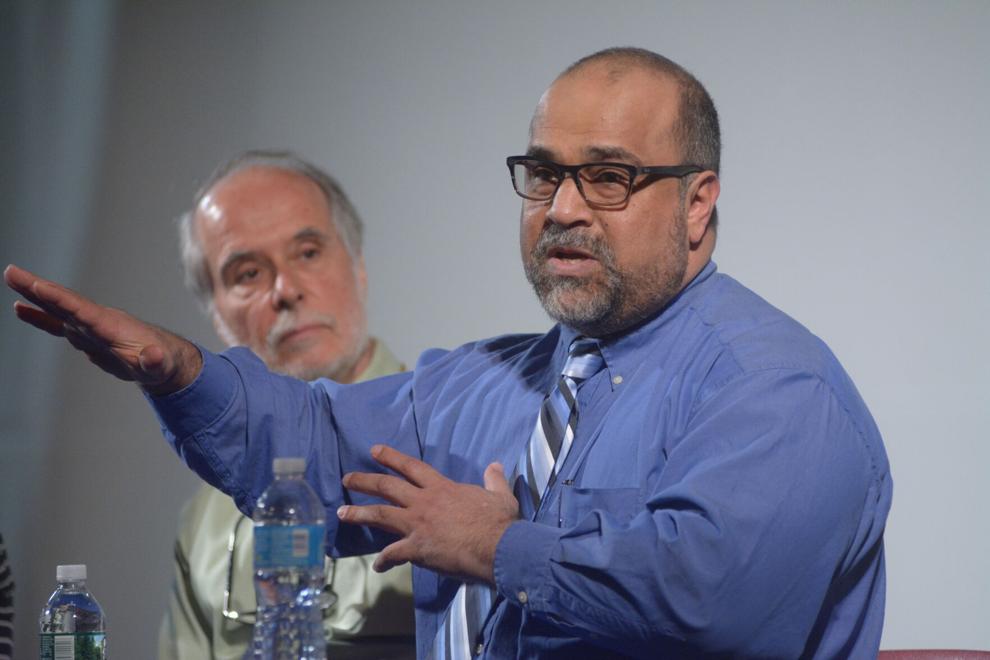 Ismail, a busy lawyer from Pittsfield who is raising a family, said he felt at home and welcome in the Berkshires, where he moved in 2012 and held several jobs while he completed his law studies. he had started in Egypt. He said he often faces the opposite of racism as others are interested in his life and career.
But, these stops at the airport since his arrival in the United States have involved deep and alarming searches and detentions in what he calls "the brown room", invented by an Egyptian comedian who refers to the color of the skin. people detained in these security services. It has improved for Ismail since he obtained an American passport.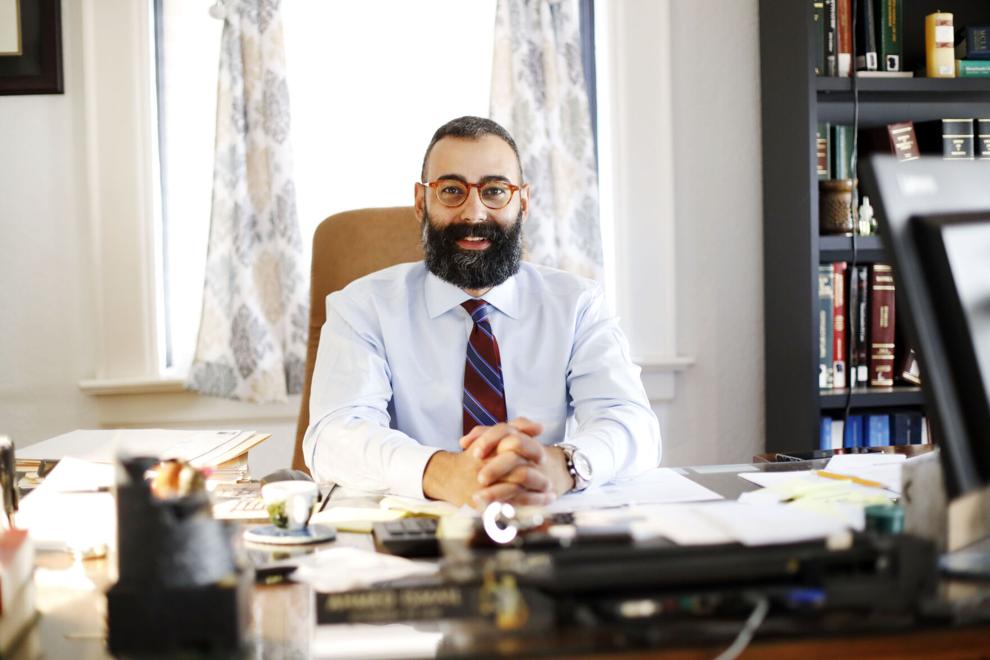 During an incident at the Miami airport, his wife waited outside and was not allowed to contact him. Ismail, now 32, only had a green card at the time. While in detention, he missed two flights to New York, a bus and a train to the Berkshires. He too was terrified.
"I literally waited five hours, and I'm sitting there, and I'm a little upset, but you can't be really upset because there's this sign that says you can face a [a] $ 10,000 fine and criminal [charges] for arguing with the officers or simply for causing trouble.
September 11 changed the lives of everyone in the United States. For American Muslims, the experience involved a special kind of grief and fear, a crystallized collective wickedness. It was a kind of "guilt by association," as Ismail put it, which became institutionalized as technology watched their movements.
The fact that the 9/11 terrorists were Muslim has drawn anyone from an Arab country or those born in the United States into a network of suspicion.
In the months following the attack, hate crimes against Muslims increased, according to FBI statistics.
The Department of Homeland Security was born, and under its umbrella, the Transportation Security Administration, began the automated screenings that Ismail and Elleithy know are not random, but are legal under the Patriot Act enacted afterwards. September 11th.
Ismail later learned that the delay in that Miami security room was due to agents waiting for a call from the National Security Agency in Washington. "You feel helpless, you are scared and you don't know what's going on and you don't know why," Ismail said in his East Street law firm, a pile of search and seizure files on the ground nearby.
For Elleithy, an engineer who lived in Lenox during 9/11 and now lives in Indiana, it's a similar story. Life in the Berkshires went off without incident – glorious, in fact. Although he has PreCheck status with the TSA because he flies so often, he is frequently stopped and searched. He spoke to TSA agents, who he said were polite and professional.
"If I am chosen most often, at random, it does not become random, it becomes profiling," he said. "I'm an engineer, so I know what chance is."
For Asma Abbas, originally from Pakistan, the additional research at the airport is happening enough to take notice.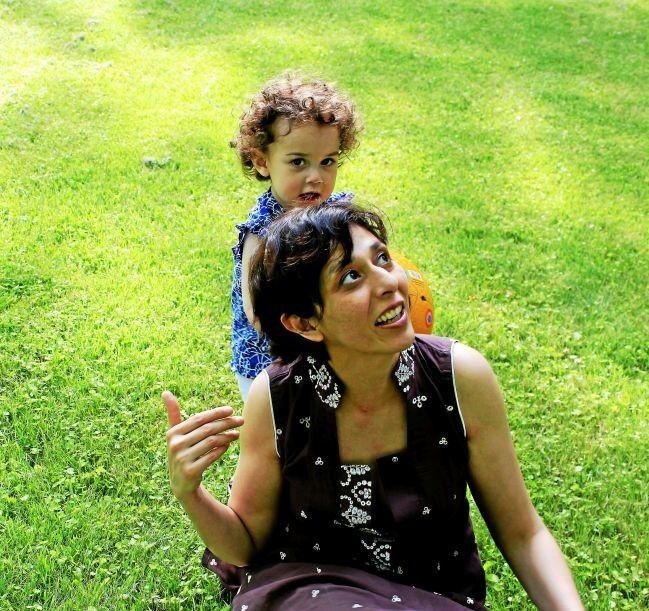 "I get arrested by the TSA, not badly, excessively, but enough," Abbas said, noting that she was arrested more often while traveling in Europe.
Life in the field
Elleithy, who was involved with the United American Muslim Association of Berkshires while living in the area, has never heard of any insults directed at him. His wife and children have never been discriminated against either.
"Even now in the south people are very polite," he said.
He has read a lot about discrimination against other Muslims and says he feels blessed. He also says he thinks the United States is more tolerant of Muslims than England, where he lived. Her friends who live in Europe also say America is more welcoming.
"I feel like this is my home," he said.
Abbas, professor of politics and philosophy at Bard College in Simon's Rock, enjoys digging deeper into the origins of local issues like racial discrimination against American Muslims or anyone else. She prefers to place them in a context of American imperialism.
"It would matter a lot if we expanded our bandwidth," she said, noting that the modern approach is often to encourage people to "be a victim, to confess, to tell us how much you have suffered ".
Abbas, 44, came to the Berkshires in 2005 after completing his graduate program at Penn State University. She was in the United States two years before September 11. She noted the irony of people fleeing Manhattan for the Berkshires after the attacks – heading to the area where General Electric manufactured ammunition.
She now lives in Richmond and says what comes across as tolerance and openness in places like the Berkshires can sometimes also be proof of the invisibility of those who are different in one way or another. , or who come from abroad.
"It's a tolerance which is an erasure," she said. "We will not be looked down upon because we are not seen."
Abbas says the marginalization of American Muslims after 9/11 is painful, given the cultural destruction from long-standing European colonization in Asia and Africa, and 20th-century American imperialism and orientalism. The American presence, she added, sought to destroy countries in the Middle East, South Asia and North Africa – countries which she said were on the way to breaking through. 'to come up.
"It's been 20 years that a lot of anger, shame, defiance, pretension to history and to the truth seemed to interest no one else, even those who were our friends," she said, noting that their homeland had become unrecognizable as it was. used for battle. "At least let's have our dignity."
The horrors of 9/11 sparked anxiety over future violence in a world that views people of Arab descent as potential terrorists, said a county resident who did not want to be identified, citing concerns that people might think he has certain political views just because of his heritage.
"September 11 is the worst day for people of Arab descent," he said. "Every time there is an event, we say to ourselves, 'Oh, please don't let it be a Muslim', because we know that we are going to be painted with a wide brush.
"It's not like they made a Patriot Act after the Oklahoma City bombing," he added, referring to the 1995 attack on the Alfred P. Murrah federal building by a White American terrorist, Timothy McVeigh.
Ismail, Pittsfield's lawyer, wants to be able to correct the misinformation about how people in Muslim countries, or American Muslims, perceive the attacks and how the attacks were radically opposed to Islamic values.
"Those [terrorists also] is doing so much damage in Egypt and the Arab world, "he said.
Despite a few painful times at airports, Ismail said he now felt more at home in the United States than in Egypt. Like so many people who have come to America, he fell in love.
"Here I feel like I am valued as a human and have a better life," he said. "I get a lot more here than I've ever had in Egypt. You get to love this country because you have it all. And my children are there. It's my house.