The Spanish carrier Volotea will open a seventh French base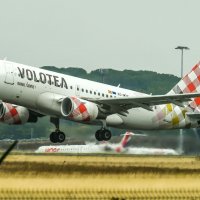 spain Volotea will open its seventh airport base in France this spring, knowing that flights to/from France represent 49% of the carrier's operations.
The new base, which will open on April 1, will be at Lille airport (LIL). Volotea, which has operated in France for a decade, said it would also open an eighth base in France this year, although it did not name an airport.
Volotea said it has carried nearly one million passengers to/from LIL since 2012. In 2022, the airline will offer more than 490,000 seats to/from LIL.
"We are very proud to announce the launch of our new base at Lille airport, and therefore our seventh base in the French market," said CEO Carlos Muñoz, adding that Volotea is offering "more and more seats to more and more destinations in France". France and in Europe, in order to connect the north of France to the greatest number of cities via attractive rates [nonstop] flights."
DG LIL Marc-André Gennart said he had "engaged in a constructive and professional dialogue with Carlos Muñoz, CEO of Volotea, and his colleagues", adding: "All teams at Lille airport and its partners have welcomed this news with great enthusiasm, and we will do everything in our power to ensure that Volotea can carry out its business activities in Lille, and offer our passengers the best possible travel experience… A base does not only mean new destinations and travel opportunities , but also, let's not forget that new local jobs are immediately created.
Volotea will become the largest airline out of LIL in terms of destinations served.