Singapore drops plane and airport mask rules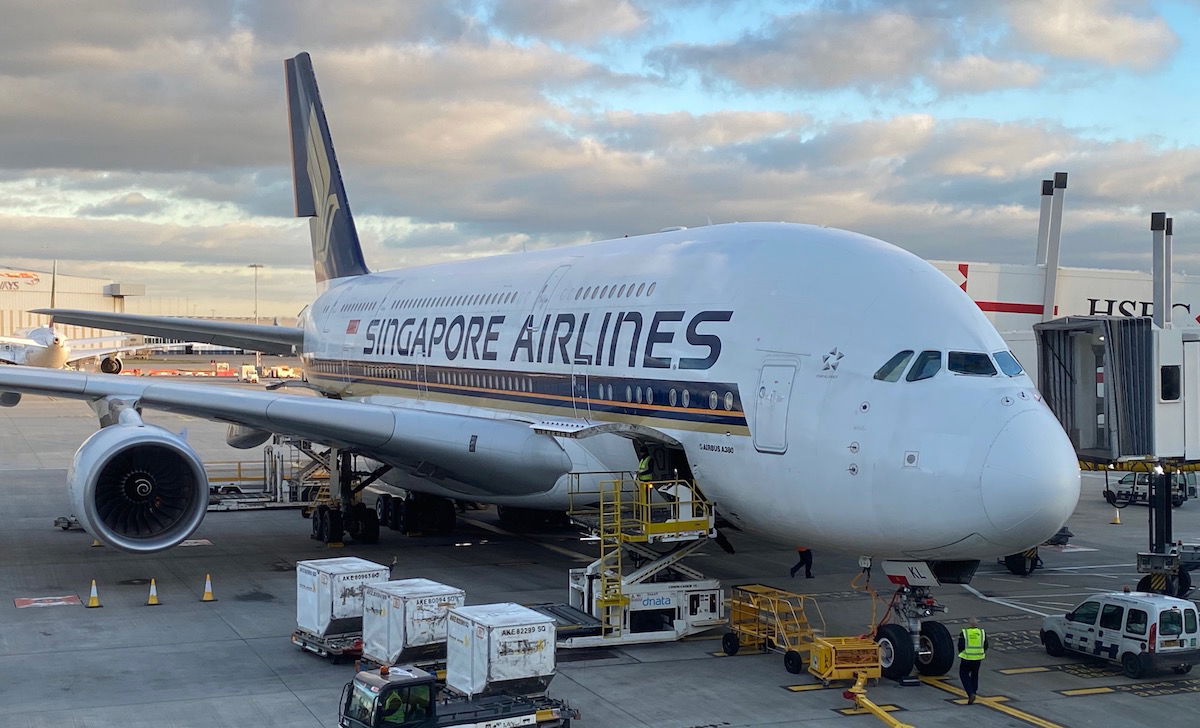 Singapore will change its masking rules from Monday, and I think this development is quite remarkable.
Singapore drops mask requirements on August 29
Among Asian countries, Singapore has led the way in cautious reopening. While the country initially took a zero-tolerance approach to the pandemic, the city-state has evolved over time as vaccines and other treatments for the coronavirus have improved.
Effective Monday August 29, 2022, Singapore will remove its mask requirements for most indoor settings. With this, private taxis and buses, flights and ferries, indoor retail areas and retail pharmacies will no longer require masks. Masks will only continue to be compulsory on public transport (buses, trains and metros) and in healthcare establishments.
As this impacts aviation, this means that from August 29, 2022, masks will no longer be required at Singapore Changi Airport, and masks will no longer be required on board Singapore Airlines flights (or flights on other airlines to and from Singapore).
The only exception is for flights to and from destinations that still require masks, as in these cases the requirements will continue to be met (this includes countries like Canada, Indonesia and South Korea).
This is quite remarkable, as Singapore is one of the few major countries in Asia that initially took strong precautions against the pandemic, but at this point life is more or less back to normal, if people wish.
Singapore's coronavirus response impressed me
We see a lot of criticism of government responses to the pandemic, but very little praise. Everyone has a different view of how governments should handle something like the coronavirus, and there's no right or wrong answer.
Yes, most reasonable people don't want unnecessary deaths, although there has to be a trade-off between that and allowing people to live their lives for the long haul. Similarly, we could also prevent unnecessary deaths by telling people to stay home and not get in cars, but most reasonable people would agree that this is not something the government should be imposing.
From my perspective, Singapore has done one of the best jobs of any country in handling the pandemic:
I think it was important to take strong precautions early on, when treatment options were limited, health systems were overwhelmed, personal protection was insufficient, and the death rate from the pandemic was high.
However, as treatments for the coronavirus emerged and we realized that the coronavirus is not going anywhere, I think it was time to focus on a gradual transition to a new normal.
I don't think any country has done better than Singapore. At first, the country took extreme precautions and pursued a zero coronavirus strategy, but as vaccines were rolled out, the country gradually lifted restrictions.
Many people rightly point out that the pandemic is not over, and it is. In the United States, we see an average of nearly 500 deaths per day. It's horrible and sad. At the same time, when looking at the data:
The death rate among unvaccinated people is 6.7 per 100,000 people per week
The death rate among fully boosted people is 0.4 per 100,000 people per week
I think there is no need to say more…
Speaking of Singapore, does everyone remember how ridiculous Singapore is [email protected] concept of business travel, supposed to expand over time? I guess it was dropped at this point?
At the end of the line
Singapore is dropping mask requirements for most indoor environments from August 29, 2022. This includes both airports and flights, so you can expect to no longer have to mask up at Singapore Changi Airport or on board Singapore Airlines (unless masks are required for the destination you are traveling to).
It certainly makes the idea of ​​taking the world's longest flight from New York to Singapore a little more enjoyable.
What are your thoughts on dropping mask requirements for air travel in Singapore?