Qantas travelers have faced massive delays due to a computer glitch at Melbourne Airport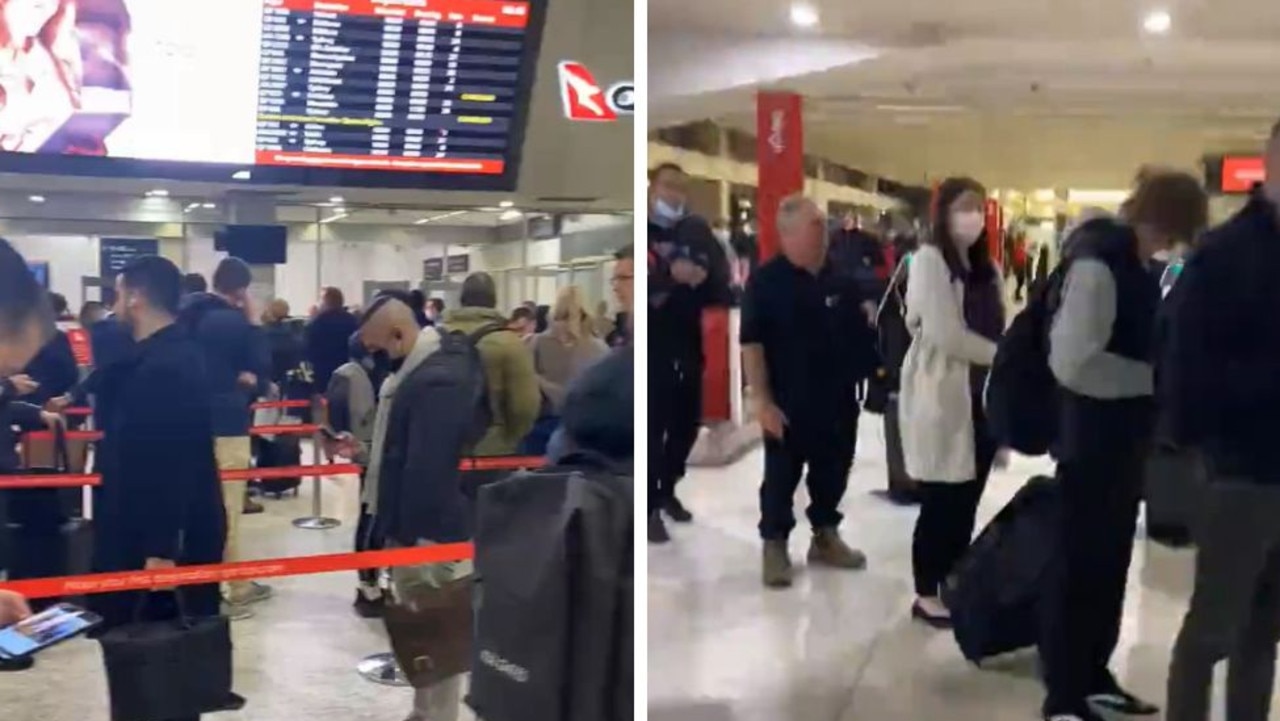 Qantas is battling to cope with nightmarish queues at Melbourne Airport this morning after a nationwide computer outage brought flights to a standstill on Sunday evening.
Travelers seeking to get from the Victorian capital to Sydney today encountered huge queues snaking their way to the international terminal as the airline struggled to cope with the 'domino effect' caused by the computer problem.
"(The queue) winds its way to the international terminal," said Today's reporter Christine Ahern.
"On top of that there is also quite a long queue for the service desk as there are three canceled flights to Sydney. So people are trying to get re-booked on other flights.
According to the carrier, the problems began at 2:30 p.m. Sunday, with at least a dozen flights affected.
On Monday morning, several people had taken to Twitter to share angry messages about the cancellation of their flights.
The latest issue to hit the beleaguered airline has also led to renewed calls for CEO Alan Joyce to step down.
"Hello @Qantas. Once again W*F flight cancellation. 'We are sorry we had to cancel your flight QF417 departing Sydney at 06:45 on Monday August 1st. Alan Joyce, please step down,' one user wrote from Twitter.
Qantas forced to raise costs
Recently, Qantas was also forced to cut several flights from its schedule, while raising the price of domestic flights due to rising fuel costs.
On Thursday, the airline said it had been pressured to "rebalance capacity and fares", so it could increase the number of passengers traveling on the remaining flights.
Prices increased by up to 2.6%, adding about $10 more per ticket. It comes as jet fuel saw increases of 28% throughout 2022, reaching prices of around AU$208 a barrel.
Speaking to 2GB's Ben Fordham, Qantas Domestic and International CEO Andrew David said flights would be reduced in July and August and apologized to customers.
"We are the national carrier, people expect a lot from us, we expect a lot from ourselves and clearly over the last few months we haven't delivered what we were doing before COVID," he said. .
"We have reduced some of our flights this month and expect to do the same next month given the operational pressures we have."
Read related topics:
Melbourne Qantas