Miami wins 2021 airport accessibility award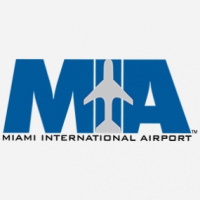 Miami International Airport (MIA) won the 2021 Airport Accessibility Award at the Airport PRM Leadership Conference, hosted by software developer PRM Ozion Airport Software.
The annual conference brings together industry stakeholders, policy makers, regulators, accessibility advocates and end users once a year to discuss and disseminate best practices and innovation.
Miami International Airport has followed in the footsteps of Bologna International Airport, winner of the 2020 Airport Accessibility Award. Seattle International Airport and India's GMR Rajiv Gandhi International Airport were the other 2021 Accessibility Award finalists.
The Airport Accessibility Award assesses best practices and innovation in accessibility. In May 2021, MIA became the first airport in the United States to install wheelchair charging stations throughout the airport. Charging stations offer people with electric mobility devices the opportunity to travel without the stress of weak batteries.
"We have made a concerted effort at MIA to engage with the local disability community, understand their needs and provide them with a smoother travel experience," Ralph Cutié, Director and CEO of MIA. "We are honored to receive the 2021 Airport Accessibility Award for these efforts and to be recognized by other industry leaders around the world. "
"Aire" I am committed to providing enhanced mobility solutions throughout Miami-Dade County, and I am proud to see MIA leading the way on this front as our community's gateway to the world. "
The Airport Accessibility Award was chaired by the founder and managing director of reduced mobility rights, Roberto Castiglioni. "I was very happy to see the excellent work that the three finalists for this year's awards have done to improve accessibility in the airport environment," said Castiglioni. "Their efforts are a testament that despite the ongoing pandemic, accessibility remains a core value in their book, and once again kudos to Miami International Airport for listening to the community and responding to their needs."