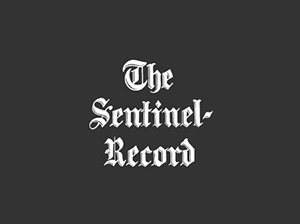 February 13, 1958 – February 11, 2022
Melissa (Lisa) K. Wheeler passed away peacefully from this life surrounded by loved ones on February 11, 2022.
She is predeceased by her parents, Oleta (Snipes) and Bob Parks and Bernon and Mary Wheeler.
She is survived by her children, Alissa and Daniel Old Crow; his granddaughter, Lily; and the father and friend of her children, Albert Old Crow. She is also survived by her three sisters: Michelle, Melinda Preston (Tad) and Melayna Hardin (Bradley), as well as her nieces and nephews: Elizabeth Preston, Catie Jenkins (Dan), Taylor Kanter (Stephen), Kyle Preston (Ranae ), Caleb Preston, Jacob Preston (Lauren) and Emma Preston. She treasured her great-nieces and great-nephews: Julian, Skylar, Joel, Jane, Josiah and Theodore.
Lisa was born in Mangum, Okla., where she grew up with her three sisters. From a young age, Lisa had an instinct to love and support her loved ones with a remarkably gentle and compassionate spirit. She maintained a protective and nurturing relationship with her siblings and entire family throughout her life. Never hesitating to open her house for a home-cooked meal, participate in a school project whose deadline was fast approaching, or simply offer the pleasure of her company and conversation when it was needed most, Lisa was always there for his family.
With superhuman strength and tenacity, Lisa navigated single motherhood while working two jobs, completed her education degree at Henderson State University and, of course, continued to serve as a protective sister. all the time. Lisa went on to earn a master's degree and taught special education for 34 years. Most of Lisa's teaching career was spent in Arkansas in the Bismarck and Glen Rose School Districts, followed by the Lake Hamilton School District, where she also served as Director of Special Services. She recently taught at Pilot Point High School in Pilot Point, Texas. The same selfless dedication that Lisa showed in her family life also defined her relationship with her students. Lisa often scraped together what little money she had to buy a winter coat or shoes for a student in need. Lisa left such a lasting impact – several students continued to call her almost daily for life advice years after graduating from her class.
As a sister, Lisa cherished the special and lifelong bond she cultivated with her siblings and enjoyed shopping, dining out and arranging home decor with them. As an aunt and great-aunt, she treasured the time spent with all of her nieces and nephews, and she loved making her home a playground for her granddaughter Lily and Lily's cousins. As a friend, Lisa was incredibly generous with her time and talents. She was always quick to share her decorating abilities with anyone who asked, and her family often called on her expertise to make their homes feel like home (Lisa had an amazing ability to effortlessly transform a disheveled room into a showcase worthy of HGTV). Her compassion for animals was also well known, as she went out of her way to help any wandering or needy creature she could. Lisa also earned a well-deserved reputation as a gracious and dedicated host who enjoyed entertaining in her immaculately tidy home, where she was known to whip up all manner of delicious Southern indulgences.
As a mother, Lisa has devoted herself entirely to the well-being of her children. Fresh out of college and struggling to make ends meet on a teacher's salary, Lisa went years without buying new clothes for herself so she could afford decent clothes for Alissa and Daniel. Throughout her life, Lisa has always been just a phone call away from her children, whatever their needs were, when they needed them.
As a grandmother, her remarkable love for her granddaughter was evident to all who knew her. Some of the happiest times in Lisa's life have been spent with Lily: finding her the cutest outfits, spending time together reading books and snuggling up on the couch with their dogs, and attending recitals and games. Lily sportsmen.
Whether you were in Mrs. Wheeler's class or had the good fortune to call Lisa's family, all who had the privilege of knowing her will forever be inspired by her example of selfless determination, uncompromising kindness. compromise and unconditional love from Lisa.
There will be two memorial services for Lisa, one in Texas and one in Arkansas: at 3 p.m. on March 5, 2022, at Frisco Commons Park, 8000 E. McKinney Road, Frisco, TX 75034; and at 2 p.m. on March 12 in the cafeteria at Lake Hamilton High School, 280 Wolf St., Pearcy, AR 71964.
In lieu of flowers, the family is asking for contributions to be made to a college fund for Lisa's granddaughter, Lily. You can donate at https://bit.ly/LilyOldCrow.