Marianne Florence Noel Boyd Gore | Obituary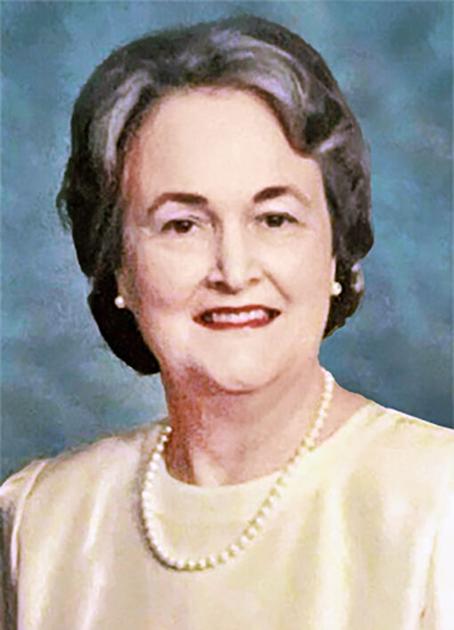 Marianne Florence Noel Boyd Gore passed away peacefully with her Lord and Savior at 10:11 a.m. on Tuesday, October 12 in Boone, North Carolina, with her children at her bedside.
She was predeceased by her husband Grover A. Gore, to whom she was married for 60 years.
Marianne is survived by her three children, Allison Boyd Gore of Burlington, Charlotte Rosemary Gore Stevens of Raleigh and Grover Aubret Gore II (Ladema) of Winston Salem; two grandchildren, Grover Aubret Gore III and Madelynn Julia Gore of Winston Salem; and brother-in-law, Harold L. Gore (Maria) of Leland.
Marianne was born on August 5, 1934 in Raleigh, North Carolina, to the late John F. Boyd, Jr. and Marion Lydia Beneker Boyd.
He was an extraordinary human being who was calm, shy, soft-spoken, confident, pleasant, patient, generous and kind. Marianne never got angry, always forgave and loved unconditionally. She loved to give and help others with patience, kindness and kindness. Marianne gave love and compassion to everyone who stood in her way.
She was a beautiful woman with dark brown hair, brown eyes and magnificent skin. Marianne was exceptionally gifted at the piano, writing, painting, French and embroidery. She loved music. Her fondest memories were going to opera with her mother and attending operas in New York City with her grandmother who was an opera agent and professional opera singer. Luciano Pavarotti was one of his most exciting concerts. Above all, Marianne loved her family which was the most important thing in her life.
As a child, Marianne lived briefly in Raleigh but grew up in Charlotte where she graduated from Central High School in 1952. She graduated from her beloved Salem College in 1956 with a Bachelor of Arts in French Literature and a minor in music.
Marianne began her teaching career in Wadesboro where she met the love of her life, Grover A. Gore. They were introduced by friends Henry and Ann Gillam during a baseball game at a local high school.
Marianne and Grover were married on June 18, 1960 at Covenant Presbyterian Church in Charlotte. With her teaching salary, Marianne funded Grover's law degree. Early in their marriage, Grover entered Wake Forest University Law School and Marianne gave birth to their first child, Allison Boyd Gore. In 1963, Grover graduated from law school and the family moved to Rocky Mount where Marianne taught and Grover took up her first job as a lawyer.
In 1966 Marianne and her family moved to Southport where they lived until 2004. With her passion for history, for 15 to 20 years, she and her husband slowly restored their beloved waterfront home. water on the Cape Fear River. Marianne gave birth to Charlotte Rosemary Gore Stevens and Grover A. Gore II. She loved playing classical music like Chopin, Mozart, Debussy and Tchaikovsky on her beloved piano while watching the Cape Fear River – it was her happiest moment. Her children often danced while she played.
Marianne's two greatest loves, teaching and French, came true in Southport. For over 30 years she taught French, Latin and English at Southport Middle School, Southport High School and South Brunswick High School until her retirement in 2003. Marianne worked tirelessly to provide the best education to her students, and she worked unpaid overtime many weeknights and weekends. She has organized affordable trips for her students to visit Montreal, Canada, as well as Nice and Paris, France. Many students thought Ms. Gore's classes were difficult. Years later, former students showed their gratitude through long-standing friendships, letters, gifts and artwork that she displayed at her home.
Marianne was an active member of the First Presbyterian Church in Wilmington. She loved genealogy, which was a family tradition with her mother, grandmother and great-grandmother. She was regent of the Stamp Defiance chapter of the Daughters of the American Revolution and a member of the 7th Century Colonial Ladies, the French Huguenot Society of South Carolina, the Scottish Society of Wilmington, and the Daughters of the Cincinnati. Marianne was also a professor at the Cameron Art Museum in Wilmington and helped establish the NC Museum of History in Raleigh.
In 2004, Marianne and her husband retired to Banner Elk where she was a member of the Banner Elk Presbyterian Church, the Daniel Boone Chapter, the Daughters of the American Revolution, and the Garden Club.
Marianne made the most of her retirement years by playing the piano, traveling, gardening (she loved her herb garden), spending time with her family, friends and her two cats (Blackie and Kittyhawk), speaking and reading French and going to church. She has also served as Class Chair for the 50th Meeting of Salem College (2006) and the Board of Trustees of Salem College Alumnae (2010-2012) as Chair of Student Scholarships.
Marianne was the most patient, loyal and devoted wife of her husband, Grover A. Gore, for 60 years. In the later stages of her husband's life, she was the consummate caretaker in maintaining his health as an elderly woman. Due to her age, Marianne spent her final years at Deerfield Assisted Living in Boone. The staff and residents loved him. Marianne was happy and her last years were peaceful. She had two close friendships with Nancy and Dot, played bingo, read and enjoyed visits from family and friends. ]
Marianne is forever missed by her family, friends and everyone who knew her. Most notably, Marianne Florence Noel Boyd Gore sacrificed her health and happiness for the benefit of her family.
Visiting service will be from 2 p.m. to 4 p.m. on Friday, October 29, at Andrews Mortuary & Crematory, 1617 Market Street, Wilmington.
The funeral will be at 1 p.m. on Saturday, October 30 at the First Presbyterian Church, 125 South Third Street, Wilmington.
Funeral service will follow at Oakdale Cemetery, 520 North 15th Street, Wilmington.
In lieu of flowers, the family is asking for donations to be made to Susan G. Komen for the Cure, Banner Elk Presbyterian Church, Interact and Crossnore School & Children's Home.
Condolences can be shared with the family at www.andrewsmortuary.com.