LA Metro innovates for the Airport Metro Connector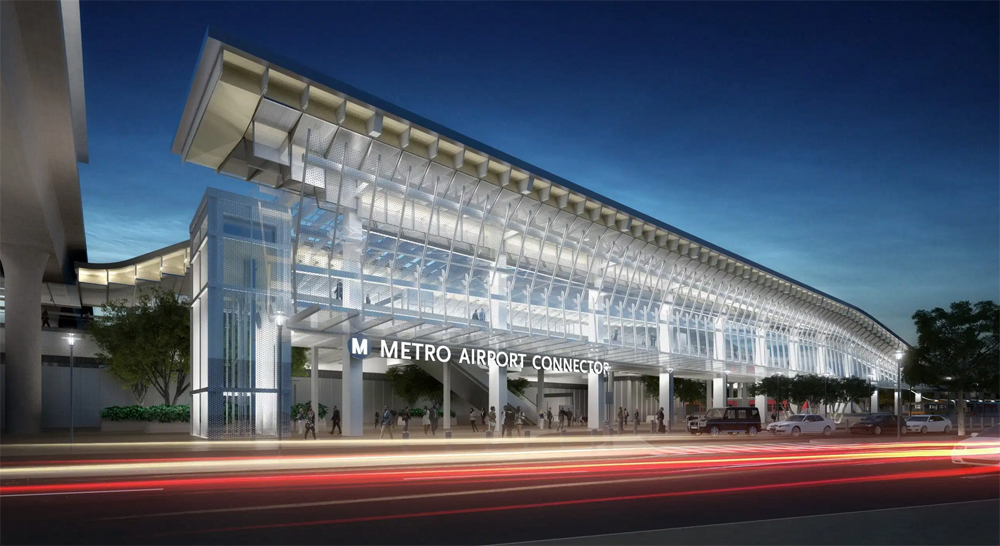 The station will connect the light rail, the new LAX passenger carrier
Email
Get the latest photos, videos, stories and more.
LOS ANGELES – With a groundbreaking ceremony Monday, LA Metro marked the official start of work on the nearly $ 900 million Airport Metro Connector project, which will provide the much sought-after direct service for the light rail system to 'at LA International Airport.
The new facility connects Metro's light rail system with the LA International Airport automated people transfer project under construction that will run to the airport terminals. The station will be the ninth on the Crenshaw / LAX light rail line under construction, and will also include a 16-bay bus area, private vehicle drop-off area, Metro customer service center and retail space. , among other features.
During the ceremony, LA Mayor and Chairman of the Metro Board, Eric Garcetti, said, "The Airport Subway Connector is a historic step towards reimagining the way travelers experience our airport. – a turning point that will be a source of jobs and economic growth, reduce congestion and our airport realizes its potential as a world-class gateway to Los Angeles.
The $ 898.6 million project is expected to be completed in 2024; the mover has a target date for bv 2023 completion. More information is available at the LA metro blog.