CONFER: How the Trucking Industry Can Help | Opinion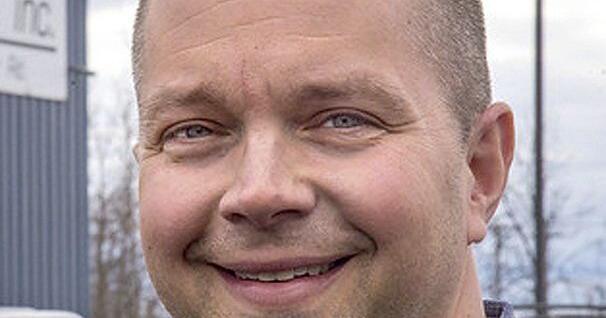 EDITOR'S NOTE: This is the second in a three-part series on the trucking crisis in the United States.
We carry a lot of freight to and from Confer Plastics. On an annual basis, approximately 20 million pounds of product leaves our facilities for destinations across the United States and Canada. In any given week, dozens of truck drivers stop at our loading docks. So, we have seen and heard – and known for a long time – the woes they face as they attempt to cope with a long simmering driver shortage that has finally been revealed to the masses.
We understand that the life of the truck driver is not easy. And, for many, it's not fulfilling. So how does the industry correct this and retain and recruit talent?
It all starts with value: what is a truck driver worth?
The quick answer: more than they get now.
According to the United States Bureau of Labor Statistics, the median salary for a driver is $ 47,130. Over 10% of them earn less than $ 30,600. If you look at it from an hourly perspective, and assume they're driving 60 hours per week, the median is comparable to an hourly wage rate of around $ 13 (calculating 40 hours of normal time plus 20 overtime).
This small salary is a hard sell for a long distance life on the road, especially when higher salaries can be found at fast food outlets or warehouses.
To make driving a truck more attractive, pay more. Much more. Truck drivers deserve a real paycheck, something outside of the mileage or hourly income standard, for time spent off the clock (for many, the previously mentioned $ 13 is a sub-calculation. as it is well known in the industry that many drivers do this while waiting, loading or performing maintenance work so as not to encroach on the maximum number of hours allowed on the road). Right now, the richest 10% of drivers earn more than $ 69,480. A median much closer to that than the $ 47,130 – like the halfway point in between, $ 58,305 – would certainly attract talent.
This would then raise the question: would the companies that use their services be willing to pay more?
The answer: We already are.
Earlier this year, before diesel costs really went up, we found ourselves at the plant paying a lot more for shipments. For example, a truckload to Nevada increased by 34%, Washington State by 35% and Indiana by 67%.
These prices are all in response to scarcity. With a hot consumption economy and a driver shortage of over 80,000 truckers, everything depends on supply and demand. Brokers and logistics companies can get whatever they want to reserve a load, and they hold all the cards when it comes to where the trucks are going. That's why, in the summer of 2020, my team struggled to find trucks to get to certain areas. That is why now the backlogs are so big in the ports.
Talk to a manufacturer or retailer; we would be prepared to pay the high prices that we are now if they made sure that the shortage was no longer a thing and that the truckers were properly compensated. Reliability and fairness are important when it comes to running a business.
While income is a big deal, it's not the end of everything. To further improve the lot of truckers, the world of logistics must also take into account the quality of life.
Trucking is a career that takes drivers away from their homes for days, sometimes weeks, at a time. This is unattractive for a truck driver who is married or has children. They want – no, they deserve – family time. Trucking companies should make it a point to offer systematically scheduled days off at home, ensuring that a young driver can spend weekends with the children or that an older driver is assigned to them. weekdays like his "weekend" with his wife. Giving them time to be themselves and not to be at the mercy of the road and deadlines is not too much to ask.
Trucking is, beyond this emotional health issue, physically unhealthy as well. It's a sedentary lifestyle, no different from when someone is sitting behind a desk all day. The office worker, however, has options when the workday is over – they can work out in the basement, go to the gym, or go for a hike. Other than the few outliers we know of carrying free weights with them, a trucker really doesn't have those options. Once he gets to his rest area, that's it; there are no trails and there are few gyms. This can be improved through a partnership between rest stop owners and business groups, unions and trucking companies. Collaborative investing can open more resting gyms, like those that have been deployed at some popular Pilot Flying J and TravelCenters of America locations across the country.
Income, quality of life, and health are just a few of the many issues that need to be addressed to ensure that a career is attractive to those working in it and those yet to be recruited. These people deserve better. They are worth it. They don't just drive trucks, they drive the US economy.
Bob Confer of Gasport is President of Confer Plastics Inc. Email him at [email protected]