Casting, makeup, emergency simulation: fun for volunteers, airport training at the same time | New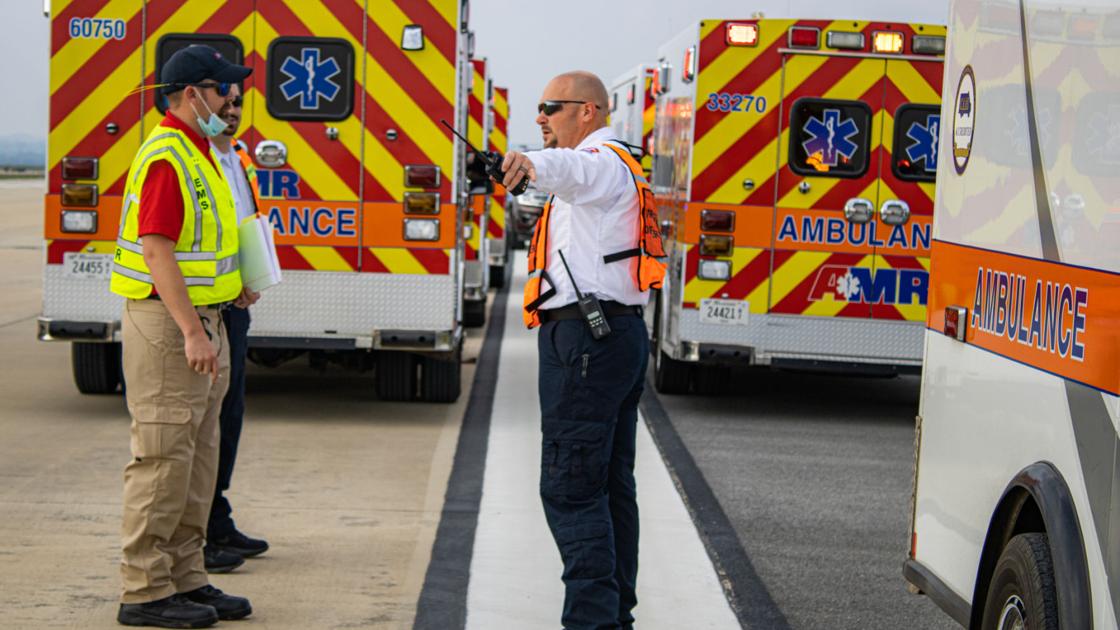 Knoxville Airport Security Captain Kelly Simerly creates a fake skin and rash imitation for simulated emergency drills, in which she has participated since 1992.
Every three years, in accordance with a requirement of the Federal Aviation Administration, McGhee Tyson Airport brings together employees, volunteers and first responders to train in responding to an emergency.
This year, more than 300 participants gathered, a third of whom were covered with false lacerations, burns and bruises, in other words castings.
Simerly uses petroleum jelly, cornstarch and cocoa to make a thick putty-like substance to use on the fake skin. She also uses petroleum jelly mixed with soluble fiber to create material for rashes and charcoal for ash residue. She said this knowledge was useful for her nephew's Halloween-themed birthday parties.
"I love everything about it," Simerly said. "I love getting ready for makeup. It's my thing. I'm getting down to it.
Airport spokeswoman Caitlin Darras said casting and makeup are the main reasons volunteers are willing to come and spend a few hours helping them with the exercise.
High school students volunteer to cast for one of their classes, where they learn the same AMR skills practiced on the simulated volunteers.
Tyra Eastridge, 18, has volunteered the last two or three times the airport has run a simulation, she said. However, three years ago it was the first time that she applied the wounds instead of receiving them.
As part of a health sciences class at Carter High School in Knoxville, she and other students in the class practice applying false wounds to each other, learning how and in what order. process – sorting.
"I've done everything from bruises to my arms hanging down to injuries to the head, you know, all of that." Eastridge said. "It's really fun."
A young participant, Isabella "Izzy" Kerr-Burkhart, 10, said she had fun having seven fake injuries the last time she volunteered, when she was 7 years old.
This year, she suffered four man-made injuries. "I have a really bad cut on my arm," she said. "I have a burn, bruise and cut on my head."
Other volunteers' injuries ranged from a disconnected hand to a horrendous laceration, with less serious injuries like small cuts and first and second degree burns.
Before AMR could perform triage, the firefighters had to escort the volunteers from the fictitious plane.
First, the buses stopped – or the fake plane landed and braked completely. Fire trucks arrived and the fire fighters began to escort everyone out of the vehicles.
Each responding agency in the area, which included the Alcoa Police Department and AMR, started heading for the airport when the simulation officially began. Someone radioed it was an exercise, but an aircraft made an emergency landing with multiple injuries on board.
AMR was the last to arrive at the airport. They had three large colored green, yellow and red tarpaulins lying on the ground to which they directed the volunteers to classify their injuries.
Becky Huckaby, vice president of public relations for the Metropolitan Knoxville Airport Authority, said she appreciated all the volunteers who helped them prepare for a real emergency, should it happen.