Bozeman Yellowstone International Airport Announces Winter Flights to San Diego, San Francisco | Business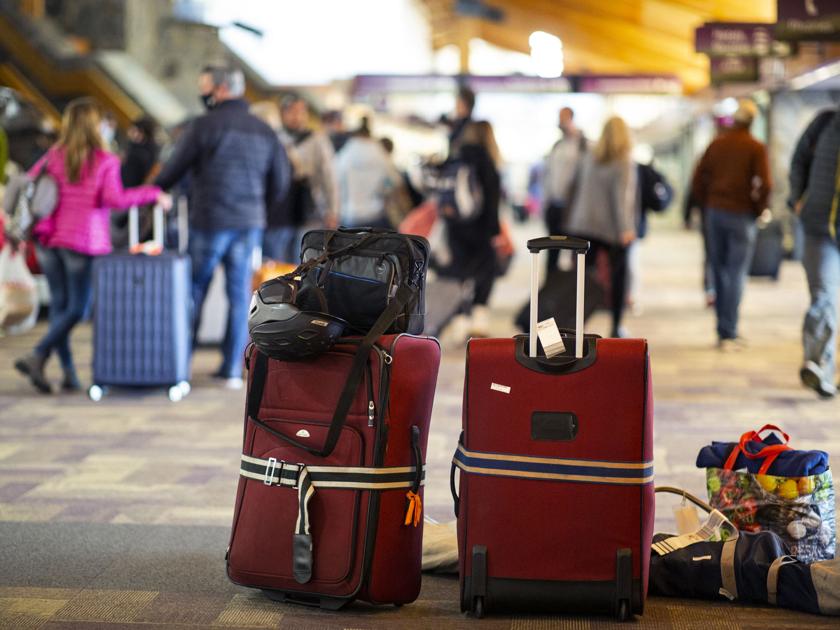 Alaska Airlines announced Wednesday morning that it plans to add two daily direct flights to and from California this winter at Bozeman Yellowstone International Airport.
Nonstop flights to San Diego and San Francisco are scheduled to begin December 16 and run daily through April 18.
The winter service is a continuation and extension of existing summer routes with Alaska Airlines, which offers limited weekly flights to the two cities through September, airport manager Brian Sprenger said.
Southwest Airlines also added winter flights to San Diego and Orange County, the the airport announced in June. Flights to San Diego and Orange County are scheduled to begin Nov. 23.
The announcements come as the airport faces one of its busiest summers ever as the pandemic subsides.
"After last year, it's a welcome relief," said Sprenger.
The airport saw a dramatic drop in passenger numbers in 2020, with the largest drop in March. Since then, the number of passengers entering and leaving Bozeman has steadily increased.
"We expect passenger traffic to increase by around 30% from the record traffic of 2019," he said.
In 2019, the airport welcomed more travelers than ever, with 1.57 million passengers that year. It was the 10th consecutive year that the airport had broken its own records.
The airport is on track to exceed this number. In June, the airport saw 44,000 more passengers entering and exiting Bozeman than in June 2019.
Sprenger believes July will be similar. It projects around 250,000 passengers in July against 191,000 in 2019.
Barring further COVID-19 restrictions, Sprenger expects the high volume of passenger traffic to continue through the winter and into the next year.
With all the traffic, Sprenger said it was important to get to the airport early from Bozeman.
"You'll want to have a pillow," he says.