Arajet will launch 7 new routes in October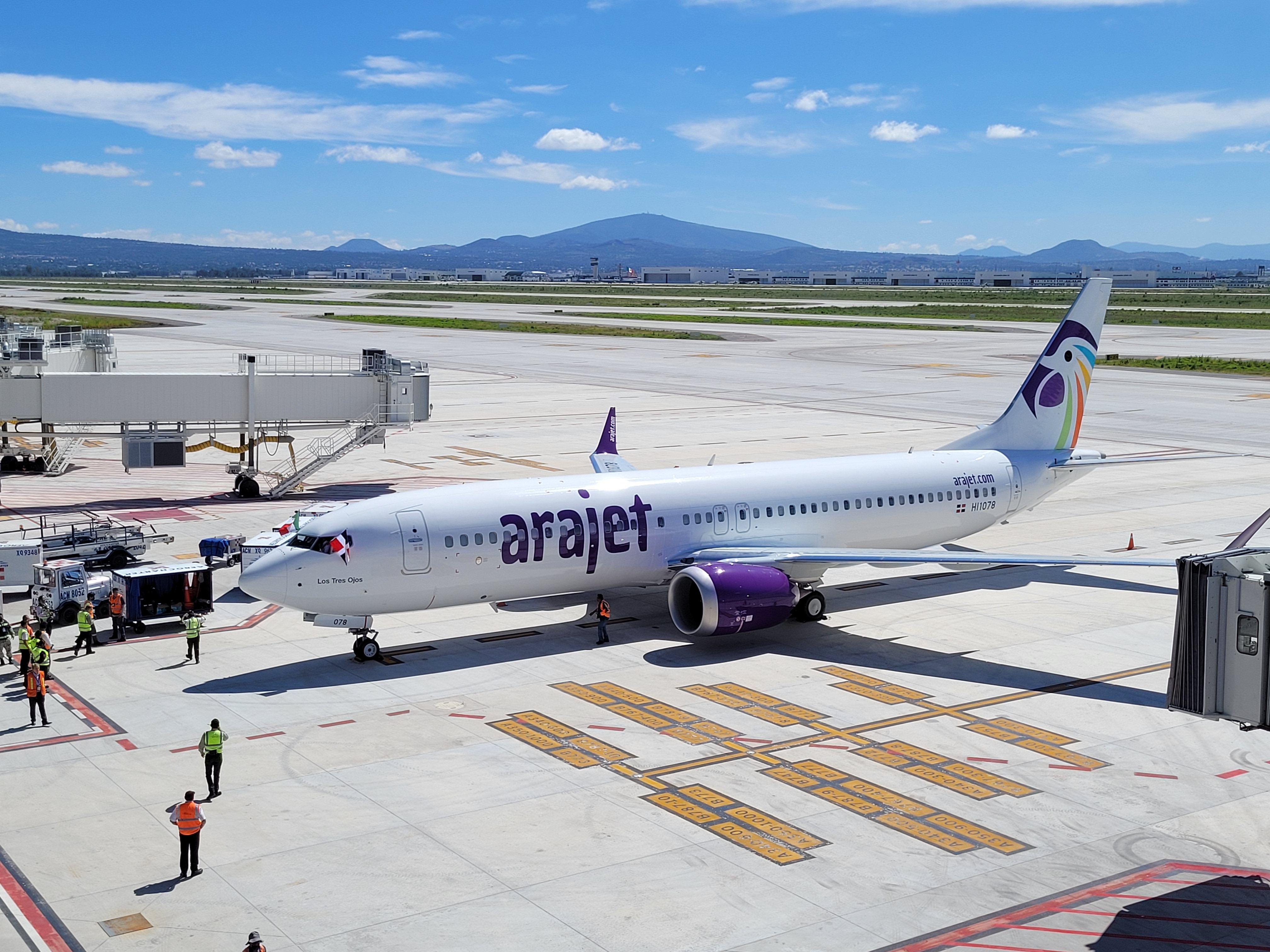 Dominican carrier Arajet launched operations last week and is already considering more routes and destinations. Arajet, which employs a fleet of five Boeing 737 MAX 8s, currently flies to 12 destinations in Latin America and plans to open seven new routes in October.
full power
Arajet began flying on September 15, when it first landed in Barranquilla, Colombia from Santo Domingo Las Américas International Airport (SDQ). Last week, the Dominican startup opened new services across the region.
The destinations it flies to in September are Mexico City (NLU), Monterrey (MTY) and Cancún (CUN) in North America, San Salvador (SAL) and Guatemala City (GUA) in Central America, Oranjestad (AUA), Santo Domingo (SDQ) and St. Maarten (SXM) in the Caribbean and Cali (CLO), Cartagena (CTG), Barranquilla (BAQ) and Lima (LIM) in South America.
Arajet currently operates approximately 50 weekly flights using Santo Domingo airport as a hub to offer ultra low cost carriers across the Americas. The airline launched operations with an initial fleet of five new Boeing 737 MAX 8 aircraft, which "to provide a comfortable and safe flight experience in a cabin with 185 reclining seats for maximum comfort and sufficient personal space. The aircraft is the quietest in the regional market with 40% less noise per step, and its engines CFM LEAP-1B saves up to 14% more fuel than single-aisle aircraft on the market.
Arajet began flying on September 15, 2022. Photo: Arajet.
And next month?
The Dominican carrier is already looking to expand its network. The short-term goal is to offer 22 destinations in 12 countries across the Americas. Arajet plans to open seven new destinations in October to achieve this goal.
According to a fact sheet provided by the airline this week, Arajet plans to open flights to San Jose (SJO) in Central America, Curacao (CUR) and Kingston (KIN) in the Caribbean, and Bogota (BOG), Medellín (MDE), Guayaquil (GYE) and Quito (UIO) in South America.
Additionally, after November, the airline plans to open two new routes connecting Santo Domingo to Toronto (YYZ) and Montreal (YUL) in Canada. However, these routes are still awaiting government approval. Arajet also plans to fly to the United States in the near future. However, there has been no official announcement of possible destinations yet.
Over the next five years, Arajet plans to attract leisure travellers, increase connectivity in the region and carry more than seven million passengers, creating more than 4,000 direct jobs and 40,000 indirect jobs, said indicated the airline.
Arajet has a fleet of five Boeing 737 MAX 8. Photo: Arajet.
The fleet
This year, Arajet became Boeing's newest customer in the Latin American region. The airline operates a fleet of five aircraft, leased from Griffin Global Asset Management. It is one of six MAX airlines operating in the Americas and the Caribbean, joining GOL (Brazil), Aeromexico (Mexico), Copa Airlines (Panama), Aerolíneas Argentinas (Argentina) and Caribbean Airlines (Trinidad and Tobago ). ).
Arajet signed an agreement with Boeing earlier this year to acquire 20 737 MAX 8-200 aircraft, with the option of adding 15 more units, bringing the fleet to more than 40 aircraft. These jets will be delivered from 2024. In the meantime, Arajet plans to continue adding leased units.
What do you think of Arajet's projects in the region? Let us know in the comments below.