All airlines are canceling flights right now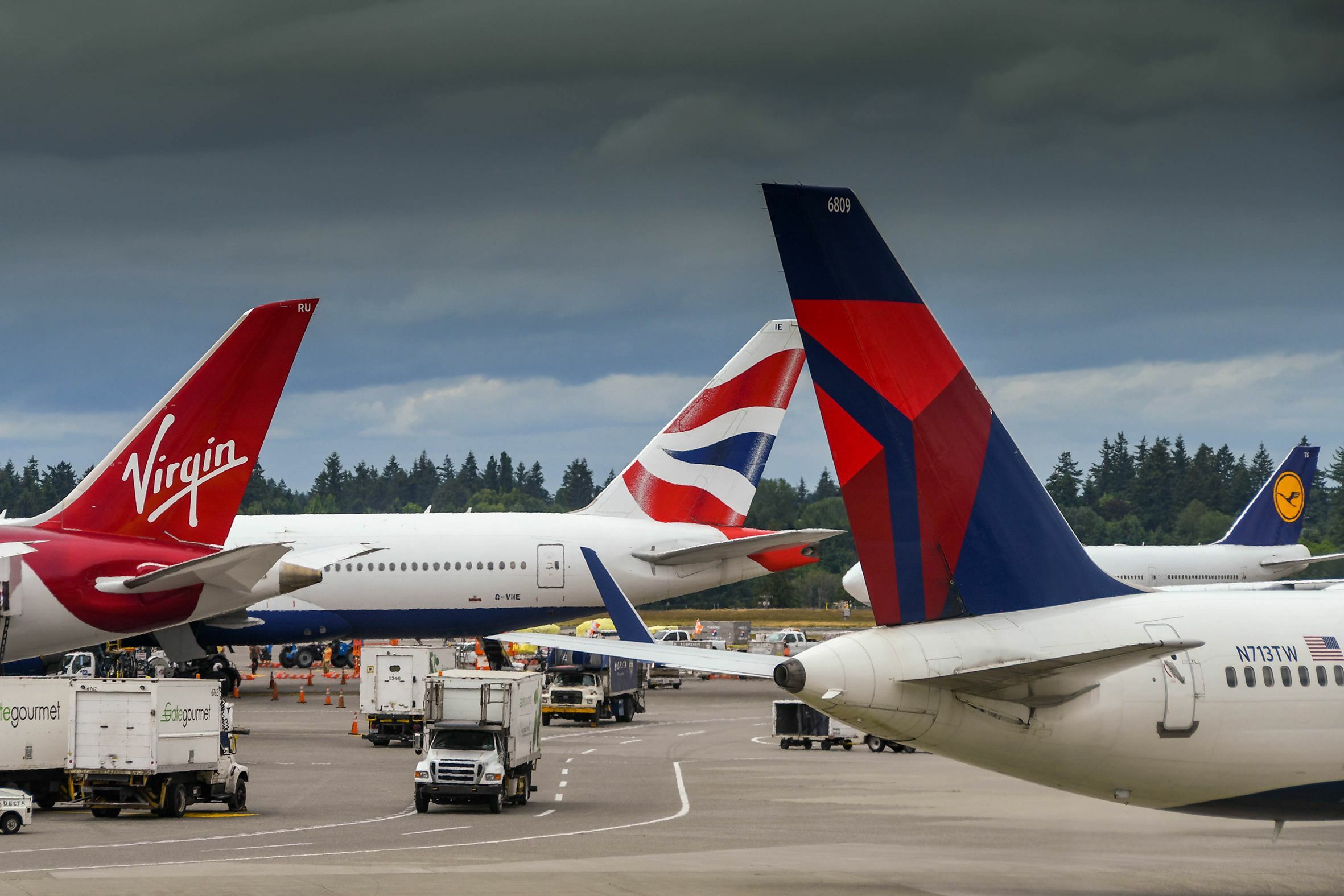 If you had assumed that all the aerial chaos of the last few months would only last until the end of summer… well, think again. Still struggling with staff shortages, the aviation industry is set to be disrupted through 2023. We know, we know: it's incredibly frustrating.
In fact, some airlines have already started cutting flights from their schedules well into the winter, and more are on the way. Here's everything we know so far about the new wave of flight cancellations – and what you can do about it.
Why are airlines canceling flights?
There are several reasons why airlines reduce their flight schedules, but it is mainly due to the lack of staff. Airlines and airports around the world have laid off many employees during the pandemic, reducing the number of passengers they could handle. However, when air travel resumed in the spring, the aviation industry failed to meet such high demand and therefore could not keep up with the number of passengers. Oops.
Complicating matters is the fact that due to the extra security checks and training, it takes a lot longer to hire people for the aviation industry than for most other jobs. Airlines are therefore struggling to upgrade quickly enough to meet demand.
Which airlines are canceling flights?
American airlines
US-based carrier American airlines cut 31,000 flights in November alone, which is about 16% of its entire schedule. The most affected airports are Chicago O'Hare, Dallas-Fort Worth, Boston Logan and Philadelphia.
British Airways
BA has announced that it will cancel 10,000 short-haul flights to and from London Heathrow Airport from October 2022 to March 2023, representing an 8% reduction on its usual winter service.
Delta
More than 4,000 Delta Airlines routes in the United States will be cut in November.
Lufthansa
Due to a staff shortage at its Frankfurt International hub, German flag carrier Lufthansa has announced it will cut flights until the end of March. It has not yet specified how many flights will be canceled – we will update you when more details are announced.
SAS Scandinavian Airlines
SAS is losing 1,600 flights from its September and October schedule, which it says was caused by a pilot strike in July and the delay in delivering several new planes.
Wizz Air
Recently named the worst airline for flight delays at UK airports, Wizz Air is cutting almost all its flights from Cardiff from September until at least March. The only Wizz Air flights that will be will take off from Cardiff this winter are those to Milan and Bucharest.
How do I check if my flight is cancelled?
If your booking changes, your airline should notify you automatically. However, you should also be able to check the status of your booking with your airline or travel agent, either by logging into your online booking or by calling their customer support line. It also never hurts to check on the airport website or app.
What if my flight is cancelled?
If your flight is cancelled, the airline should offer to put you on another flight. Usually this means getting a route that leaves a bit earlier or later than expected.
However, sometimes your airline does not offer an alternative flight. In this case, if you find an alternative route with another airline, your original carrier should compensate you. Be sure to keep receipts.
It should be noted that, worldwide, the rules vary by country and airline. If in doubt, check your airline's terms and conditions.
Can I claim compensation for a canceled flight?
Different airlines offer different amounts of compensation, so this is also something to check in your carrier's terms and conditions.
If your flight has been canceled but you do not wish to take another flight, you will usually be assured of a full refund.
However, there are other things you can claim compensation for. If you are significantly late, you can usually claim compensation for the amount of the delay. In the EU, for example, you are entitled to a refund if your flight arrives three hours or more later than expected.
You can also claim compensation for other expenses caused by the delay. If you had to buy food or drinks because of the delay, you will usually be able to get them back. In any case, you will only be able to claim "reasonable" amounts (so don't go to Michelin starred establishments) and you will have to provide receipts.
If you accept the offer of a rearranged flight and find it's only the next day, your airline should also provide free accommodation, as well as free transportation to and from that accommodation. You can also book accommodation and transport yourself and claim it later – however, as with food and drink, it's best not to overspend and keep receipts.
Flying right now can be quite a stressful activity, so it helps to know your options. As a general rule, it is best to read the terms and conditions before booking (yes, Actually Read the). And if you want to be even more serene, take out travel insurance. Good luck!
Now, here's how to find lost luggage and get compensation.
The plus: these are all the strikes in European airports that you should pay attention to this summer.